Surviving the World
A Photocomic Education by Dante Shepherd
Lesson #2587 - Hands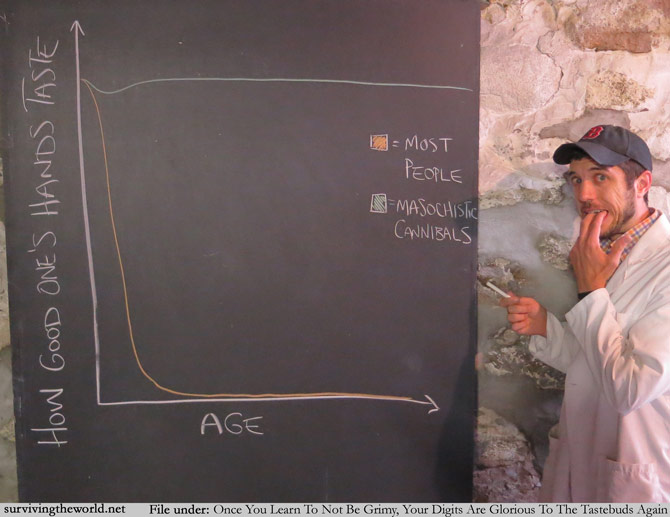 I'd forgotten how much Cannonball enjoyed sucking on her hands, so watching Torpedo shove that whole fist in there is both nostalgic and a reminder that my own hands taste disgusting. The only thing wrong with being a hand self-cannibal is that you really have to ration out your meals, and it gets harder to cook every time.
PHD UNKNOWN: New page up! The team expands.
TOPATOCON: Topatocon is this upcoming weekend! Please come by and say hi!
CON SCHEDULE: Topatocon (September 26 and 27) - MICE (October 17 and 18)