Surviving the World
A Photocomic Education by Dante Shepherd
Science Comic: Uncertainty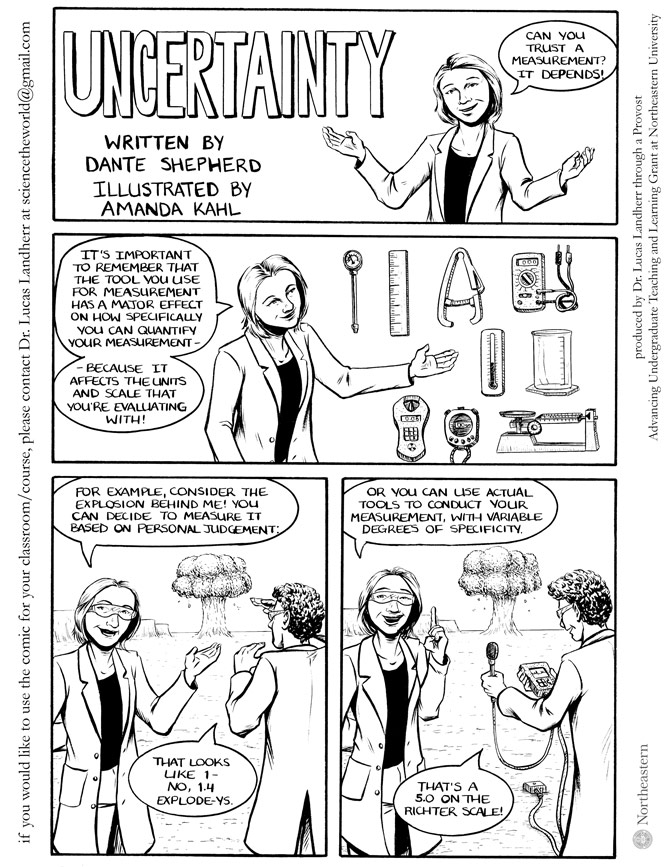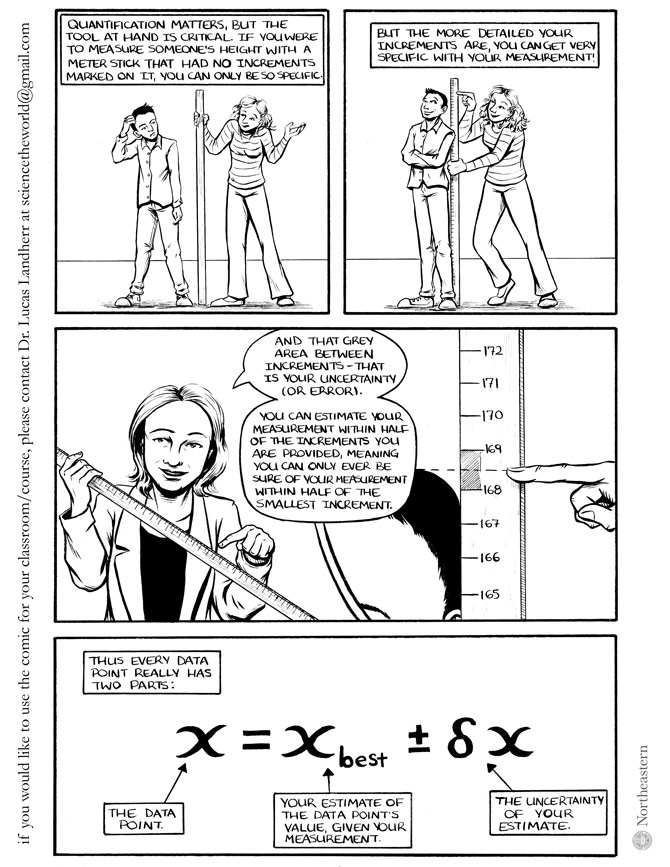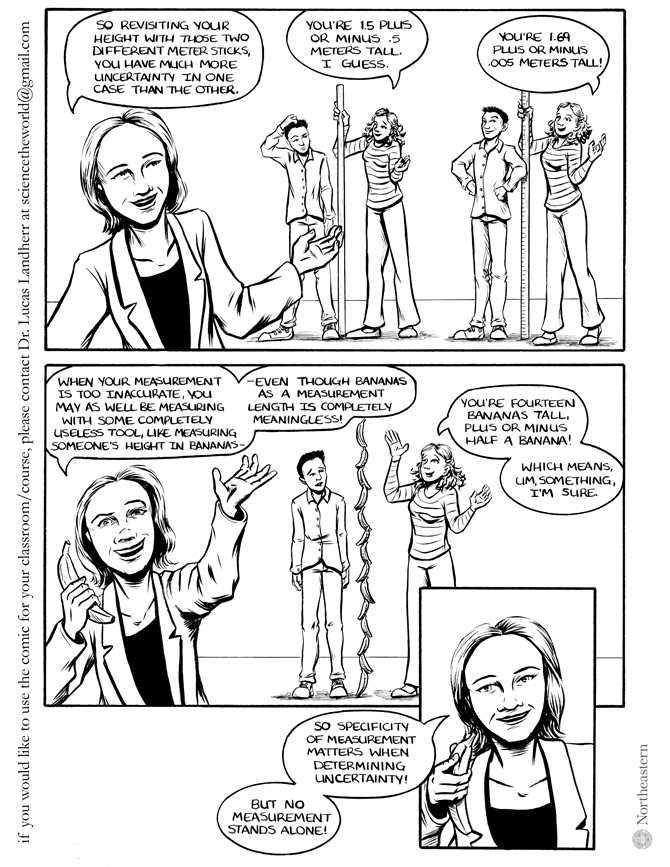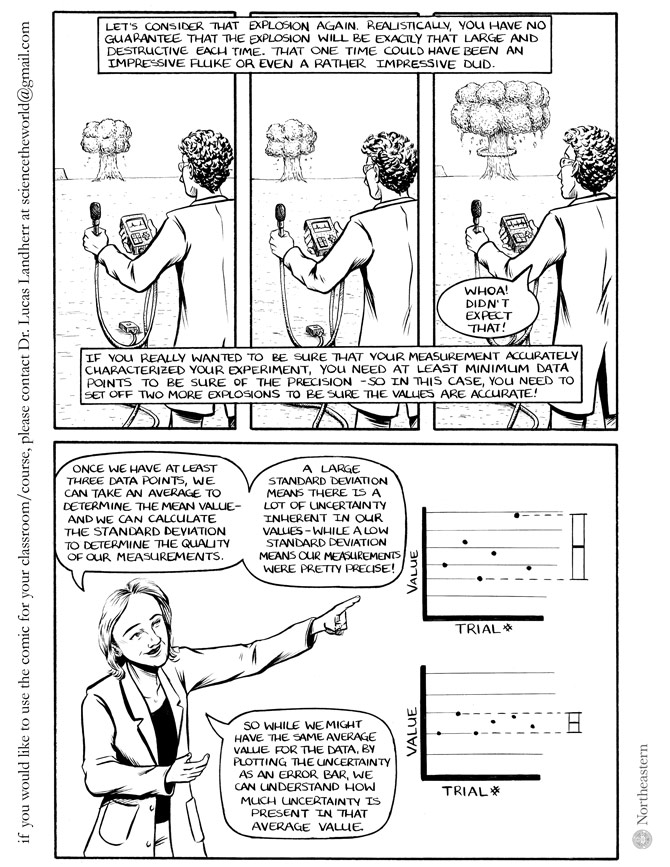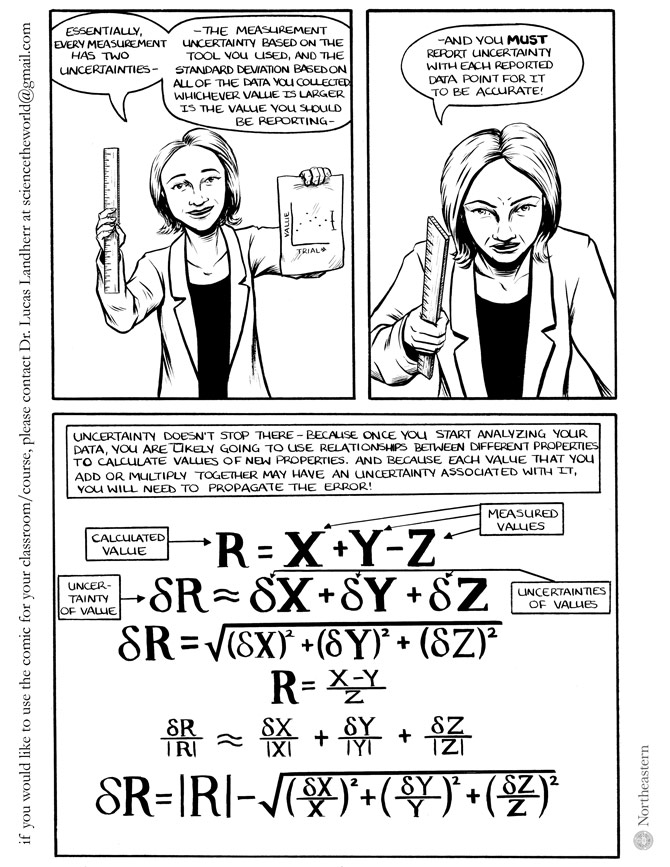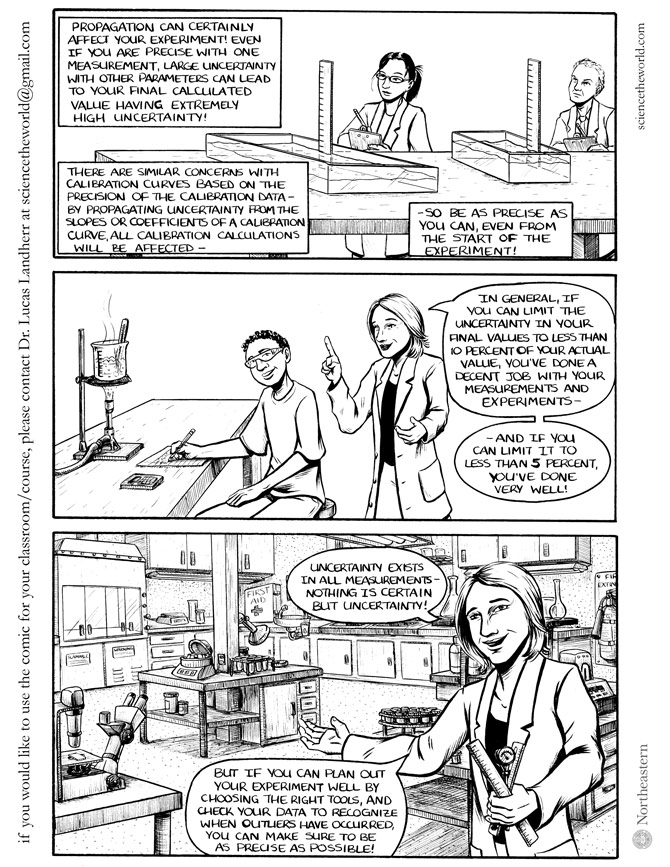 Here is the second finished science comic that we produced through our educational research grant! The grant is designed to create visual media to help visual learners better understand concepts that are primarily theoretical - all comics are written by us at Northeastern University, and the art is commissioned from various artists interested in improving undergraduate education.
This comic about uncertainty is drawn by the excellent Amanda Kahl! You can see more of her excellent art here.
(The professor in the comic is Dr. Kate Ziemer, who is a tremendous teacher, advocate for education, and researcher, and I'm very proud to be able to work alongside her!)
We have been using it with our Chemical Engineering Unit Operations Laboratory I and II courses, but if it could be beneficial to other courses as well - such as your own! - if you are a teacher or professor and are interested in using it in your course, please contact me so that we can provide the full, high-resolution comic as well as a means of producing assessment of the students' learning!
I will also be submitting for an NSF grant in early November to try to expand this project with far more funding and with STEM content more directly aimed at the general public - so if you are interested in being involved and would be willing to write a letter of commitment to the project - either as an artist, scientist, educator, museum coordinator, or some other useful component - please contact me and we'll see what we more we can do together!
TOPATOCON: Topatocon is this upcoming weekend! I'll be doing science demonstrations there with Maki Naro! Please come say hi if you in the broader region - the list of people who will be exhibiting is rather mind-blowing and intimidating and I can only assume it will be one of the best times ever?
CON SCHEDULE: Topatocon (September 26 and 27) - MICE (October 17 and 18)