Surviving the World
A Photocomic Education by Dante Shepherd
Lesson #2615 - Big Question #15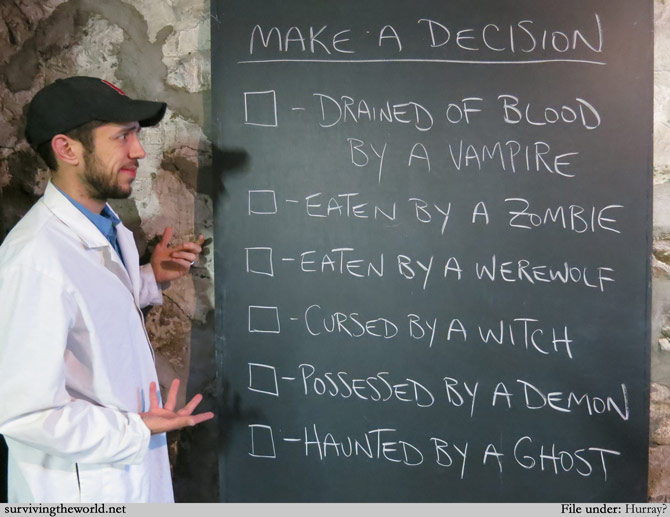 Time to start getting spooky! Please cast your vote and help decide on Halloween doom!
LAST WEEK'S QUESTION: The results from last week's question are as follows:
What is the appropriate order for the following terms, if acronym quality not apply?
1st - (M)ath (Average month rank = 2.31)
2nd - (S)cience (Average month rank = 2.39)
3rd - (E)ngineering (Average month rank = 3.23)
4th - (A)rt (Average month rank = 3.47)
5th - (T)echnology (Average month rank = 3.57)
There's an interesting development of tiers, there - Math and Science basically being equivalent, and then the other remaining left to fill in the remaining ranks. And it's pretty clear that most of you readers put a heavy emphasis on the STEM components of STEAM, given that Art had the most amount of last-place votes by a long shot - and yet it still had a better average than Technology. And plenty of you trying to make either MEATS and MATES be the new acronym just because . . . well, just because, I guess. Interesting to peek through the data, anyway. And in the end, none of it matters because the breadth of the standard deviations means there are no significant statistical differences!

All questions and final results for all Big Questions can be found on this page!