Surviving the World
A Photocomic Education by Dante Shepherd
Lesson #2623 - The Crux of Halloween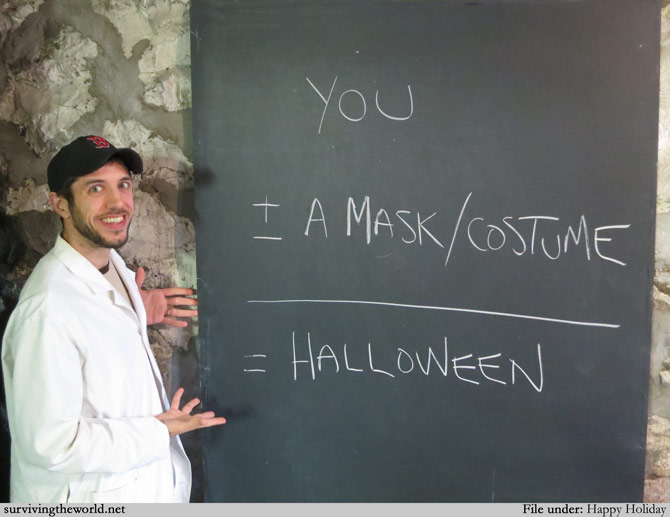 Happy Halloween, everyone. Best holiday of the year. May you get to showcase yourself or showcase your other self to your heart's content this year.
And, hey, enjoy tailgating the Halloween Walk of Shame tomorrow morning.
You can find every Halloween-themed STW on this page for you to enjoy!
PHD UNKNOWN: New page up! Here's a bunch of monster-y creatures from the casefiles, just in time for Halloween!