Surviving the World
A Photocomic Education by Dante Shepherd
Lesson #2742 - Voting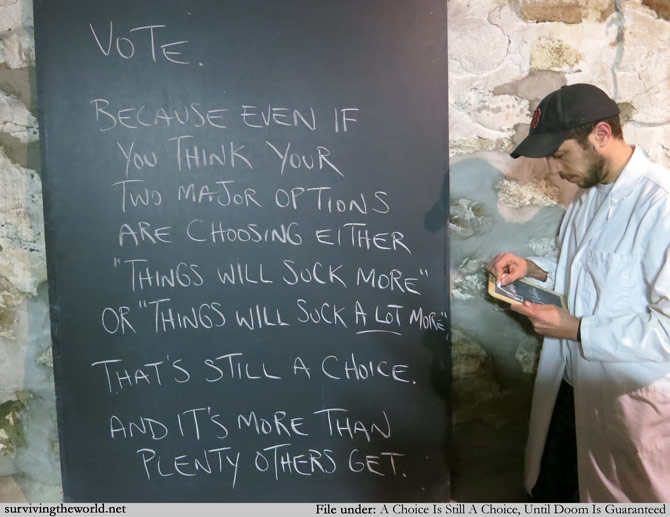 Seriously, guys. There's at least one choice on the overall ballot that will lead to 'suck less'. Even if it's town committee. Seize the opportunity to seize your voice, wherever and whenever you get it.
STW SHIRT SALE: Right now through Thursday, March 3, you can get any and all STW shirts on sale for 15% off! Just use the coupon code SPRING16 at checkout!
PATREON: My STW stand-up / storytelling routine is posted for Patreon supporters - if you're not a supporter, maybe think about becoming one? Your support allows me (and Joan) to keep making more and better comics - and made it possible for us to get the science comics grant in the first place! Even $1 a month is a huge, huge help. Thank you, all!