Surviving the World
A Photocomic Education by Dante Shepherd
Lesson #2756 - Candidates (Bracket Week VIII)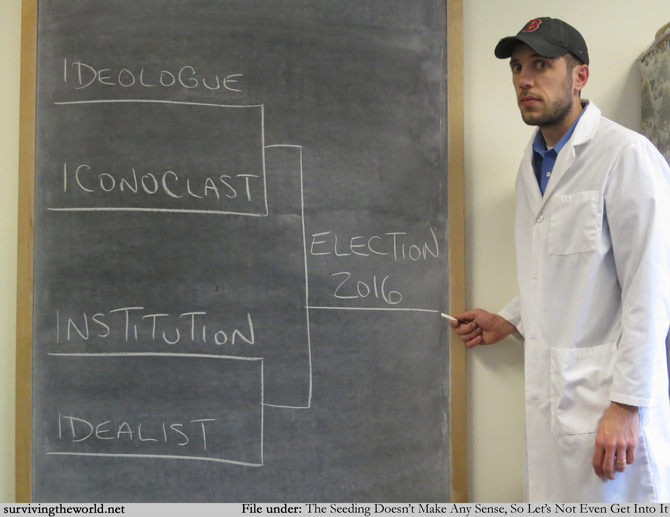 Have fun guessing who is who! But in the meantime, go out and vote, you dummies.
I've put all the bracket comics on a single page for you to peruse and enjoy!
NCAA BRACKET POOL: Join the Surviving The World bracket pool! Winner gets announced on the site if I remember to do so! All entries need to be in by noon ET on Thursday!