Surviving the World
A Photocomic Education by Dante Shepherd
Lesson #2775 - Generation Next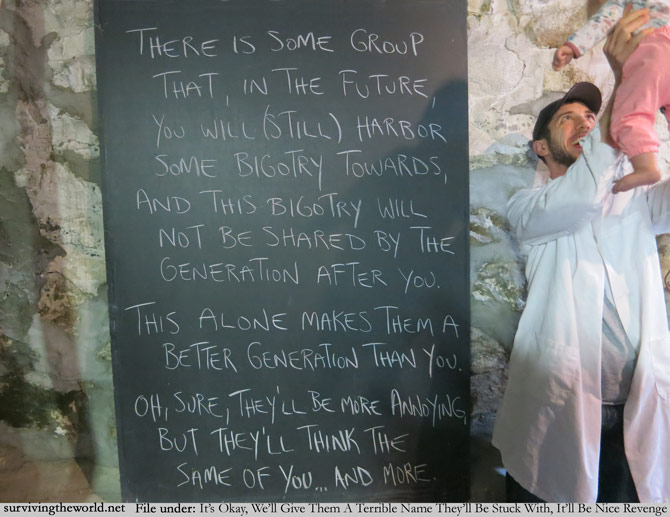 It's okay, guys. We'll get shamed into acceptance and then do what we can to continue embarrassing the next generation with our behavior and beliefs. The only question is who we'll end up harboring bigotry against? Here's hoping it's some lifeform that we're not even aware of yet, like sentient balls of energy, as opposed to someone we're currently being jerks to today.
There's a BONUS STW if you click through to the next page - we're onto the semifinals of the PIE BRACKET - our bracket to determine what type of pie I will be throwing in the face of a graduate student - click through to see which pies made it past the second round and to cast your vote!
HUSTLE ECONOMY: Hey, I have a chapter in a book that is coming out on Tuesday! It's got a lot of great contributors like Zach Weinersmith and Jessica Hagy as part of it! You just KNOW you want to get a copy for yourself!