Surviving the World
A Photocomic Education by Dante Shepherd
Lesson #2819 - Zombies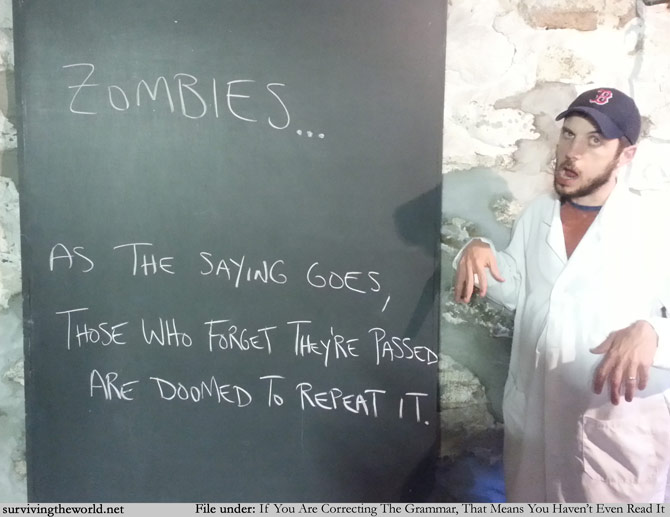 I was thinking about the secret to immortal life, thinking that basically if you can just somehow miss the fact that you've passed, then you're able to keep on going? I'm sure that's how it works in real life. Anyway, one thing led to another and here's today's comic.
UPDATE: Actually, this is the second version of today's comic - I kind of disliked the first version and got more and more unhappy with it since I posted it, so I replaced it with an improved(?) version. Here's the first, if you're interested.
BIG STW THING launching Tuesday!