Surviving the World
A Photocomic Education by Dante Shepherd
Lesson #2983 - Horror Movie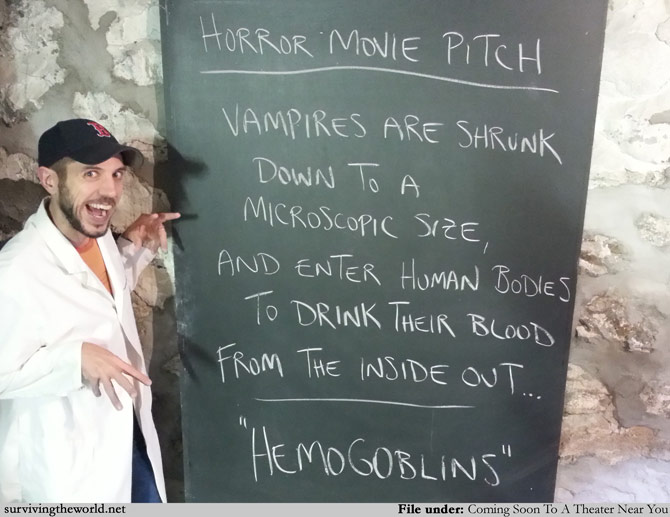 Yes, they'll be sexy microscopic vampires, how else would Hollywood give it the green light.
There actually was a comic book character named the Hemo-Goblin that was created by a white supremacy group and went about giving people AIDS. In case you prefer a different approach to your horror, one that has too many elements of real life mixed in.
You can find any and all Halloween comics on STW that have ever been on one page - enjoy!
STW REPORT CARD: Get this awesome new Report Card For Life dry-erase board!