Surviving the World
A Photocomic Education by Dante Shepherd
Lesson #3008 - Thanksgiving Carol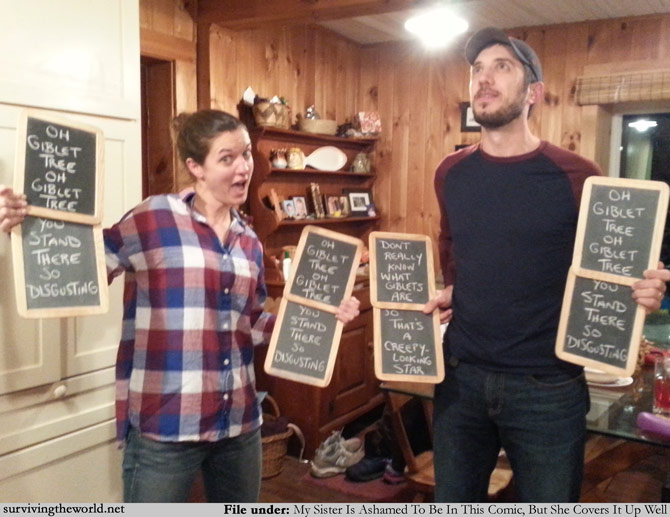 Here's a Thanksgiving carol from us to you. The plan was to have both of my sisters in the comic with me but one flat-out refused at sight of the word 'giblet'. Anyway, sing and enjoy.
BLACK FRIDAY / CYBER MONDAY DEAL: All STW shirts are 15% off AND you can get free shipping on them through Monday! Just use the coupon code "2016OMG" at checkout!
OTHER STW GOODS: There are also a lot of good STW items this year, including the only holiday cards you want to offer this year that also happen to have squids on them!