Surviving the World
A Photocomic Education by Dante Shepherd
Guest Lecture #43 - Granddad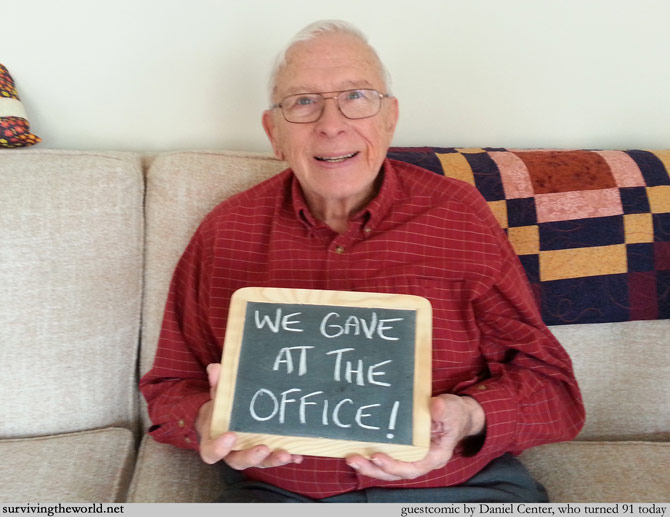 Granddad turned 91 today! He's done so much over his life, that I let him take over STW for the day so he can add to the list of incredibly unimportant things he's done. This is one of his favorite sayings that he pretty much always greets people at the door with. Anyway, he and Grandma (who just turned 90 herself! man, I come from some good stock) are doing well in Maine and it's always good to see them.
BLACK FRIDAY / CYBER MONDAY DEAL: All STW shirts are 15% off AND you can get free shipping on them through Monday! Just use the coupon code "2016OMG" at checkout!
OTHER STW GOODS: There are also a lot of good STW items this year, including the only holiday cards you want to offer this year that also happen to have squids on them!