Surviving the World
A Photocomic Education by Dante Shepherd
Lesson #3009 - Encounters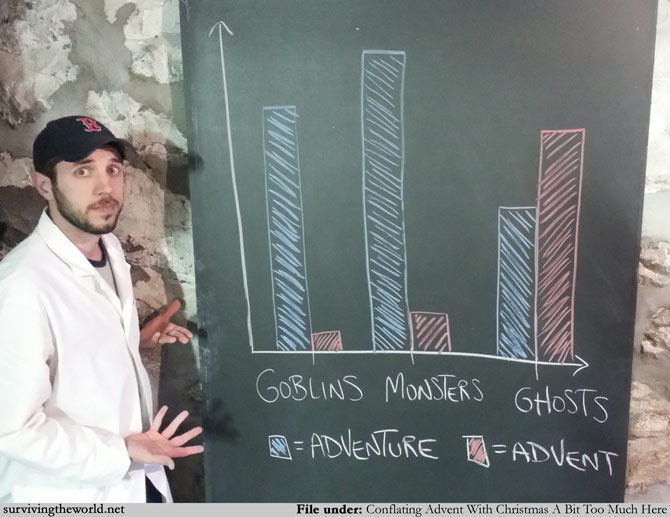 Technically, any time in the four weeks before Christmas is Advent, right? Although I guess Scrooge didn't meet the ghosts until the clock struck 1 which would have been Christmas morning so it wouldn't really have been Advent anymore and this comic is even more meaningless than it already is. Although he did meet Marley's ghost the night before, right? So I am very, very, very mildly vindicated here.
Also this may be a slight indicationthat my major way to fight off election-result-related anxiety has been endless listening to The Adventure Zone over the past month.
BLACK FRIDAY / CYBER MONDAY DEAL: All STW shirts are 15% off AND you can get free shipping on them through Monday! Just use the coupon code "2016OMG" at checkout!
OTHER STW GOODS: There are also a lot of good STW items this year, including the only holiday cards you want to offer this year that also happen to have squids on them!