Surviving the World
A Photocomic Education by Dante Shepherd
Lesson #3370 - Family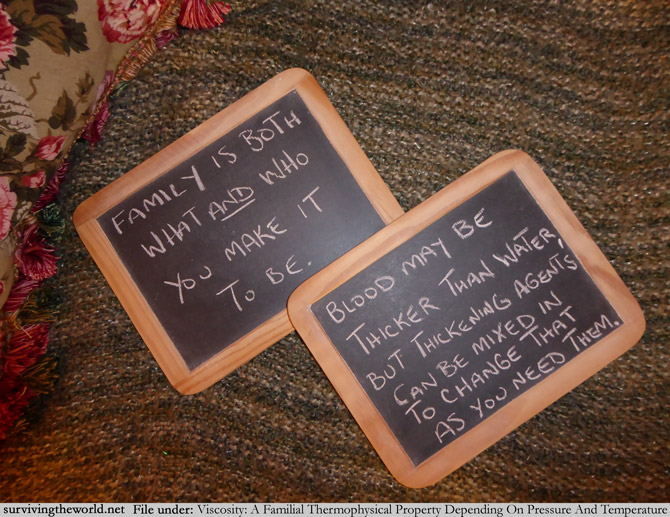 Some families are colloidal suspensions, some families are immiscible, some families are homogeneous, some families are combustible, some families . . . you get the point.
STW SHIRT SALE: This Friday through Monday, you can get 20% off all STW shirts! Just use the coupon code "SALE2017" at checkout. Enjoy!
STW PRINTS, STICKERS, CARDS: Meanwhile, you can get whatever STW prints, whiteboards, stickers, or Christmas cards as well! Thanks for your support!