Surviving the World
A Photocomic Education by Dante Shepherd
Lesson #3371 - Candles Blazing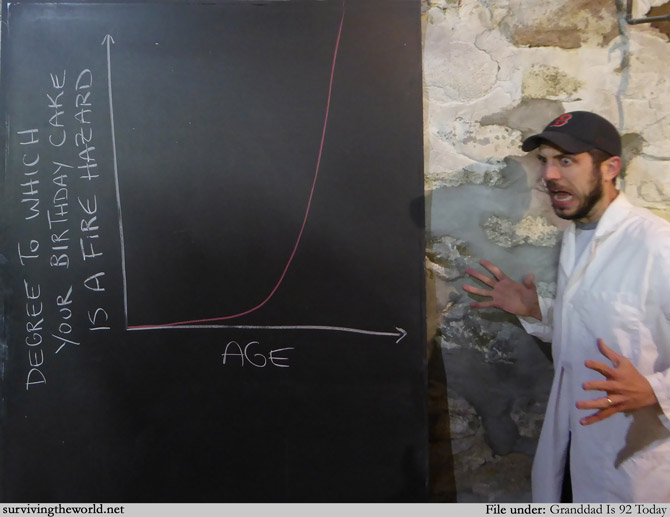 Granddad turned 92 today. I remember his 65th birthday cake when there were 65 candles on it, and essentially the entire cake was a ball of fire and wax. At some point, you just have the fire station standing by with a hose.
STW SHIRT SALE: This Friday through Monday, you can get 20% off all STW shirts! Just use the coupon code "SALE2017" at checkout. Enjoy!
STW PRINTS, STICKERS, CARDS: Meanwhile, you can get whatever STW prints, whiteboards, stickers, or Christmas cards as well! Thanks for your support!