Surviving the World
A Photocomic Education by Dante Shepherd
Lesson #3456 - Drunk Wisdom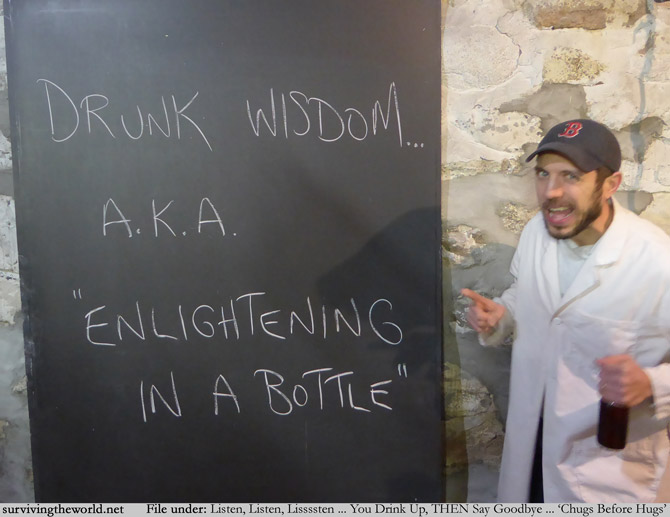 Disclaimer: much wisdom is not actually wisdom and likely will be lost by morning.
We've crossed and passed over into the last 100 STW, time to continue to make them of questionable quality ...
STW SHIRT SALE: All STW shirts will be 15% off through February 25, with the coupon code 15OFF18 at checkout. I'm going to be donating any profits (~$5 per shirt is what I usually get) to the Everytown for Gun Safety effort, so if you would like to donate to a gun safety effort while getting a STW shirt, here's a way to do so. Thanks.