Surviving the World
A Photocomic Education by Dante Shepherd
Lesson #3457 - Olympic History, Part IX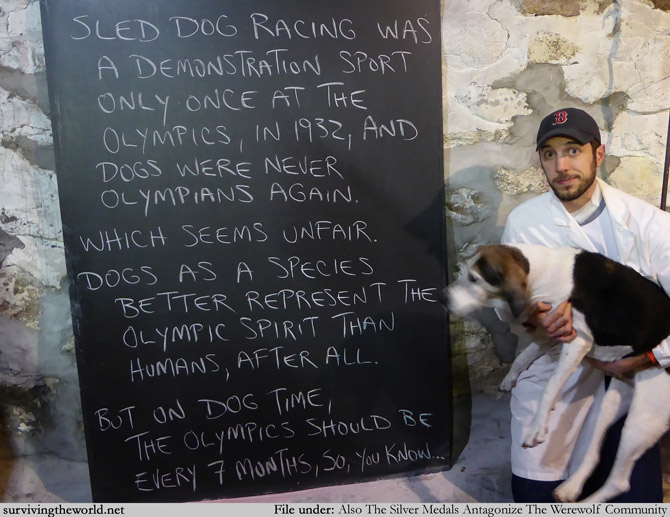 How did they possibly break this news to the dogs and not give in to those sad dog eyes?
Goodbye for now, Olympics. Please bring back dog competitors for future iterations. Doggone it, they deserve it.
STW SHIRT SALE: All STW shirts will be 15% off through today, with the coupon code 15OFF18 at checkout. I'm going to be donating any profits (~$5 per shirt is what I usually get) to the Everytown for Gun Safety effort, so if you would like to donate to a gun safety effort while getting a STW shirt, here's a way to do so. Thanks.