Surviving the World
A Photocomic Education by Dante Shepherd
Lesson #3524 - Impact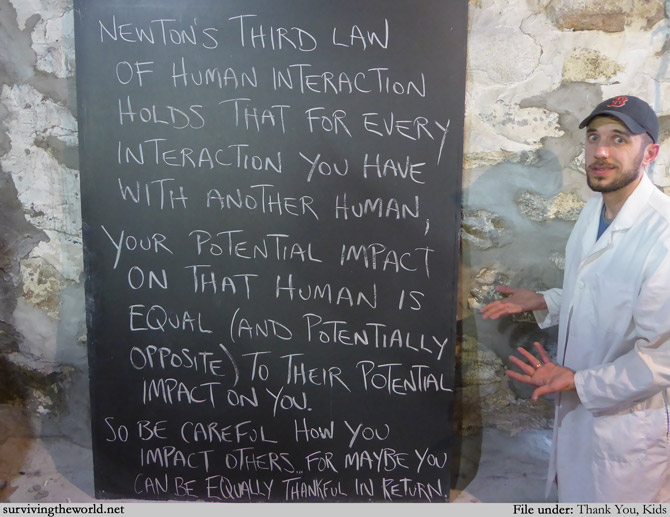 Today was graduation for the class of 2018. And honestly, I am fortunate to be able to teach every group that comes through, and this group certainly was no different. Thank you, kids. You're destined for great things, and I am just as grateful that I had a chance to impact as you in return for the impact you all had on me. You will be missed.
And as for my not-actual students, I am sincerely grateful to all of you as well - very early this morning, we passed our goal to make a STW book, so yes - there WILL be a STW book. Meeting the goal within two days - with 28 days to spare - was beyond my wildest dreams.
Many of you have sent along very kind and touching notes to me as STW heads towards its end on June 1st, but I am thankful that I had the chance to interact with all of you as well for the return impact you had on me. Thank you, all. Sincerely.