Surviving the World
A Photocomic Education by Dante Shepherd
Lesson #596 - St. Patrick's Day (Bracket Week II)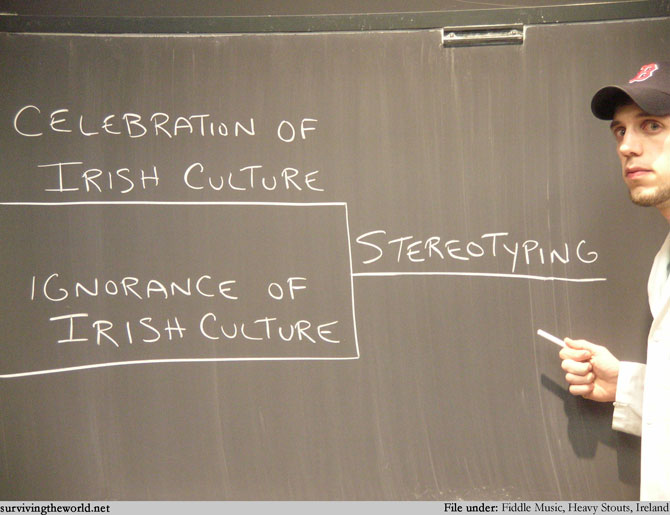 Try to learn some culture today before you get blitzed celebrating a country that you have no actual connection with. Listen to some Dubliners, read up on Michael Collins or Eamon de Valera, decide you might attempt to read Ulysses . . . something along that line. And if it helps, here's a supplemental video!
(The video may not actually help. Sorry for the poor quality. And for any Irish accent that tries to sneak in.)
In other fantastic news, the crosswords are back! Justin has set up a new crossword for you to attempt to solve, with a STW lesson worked in. And to keep with the day's Irish theme, go ahead and try his daily puzzle today.