Surviving the World
A Photocomic Education by Dante Shepherd
Lesson #609 - Innovative Engineering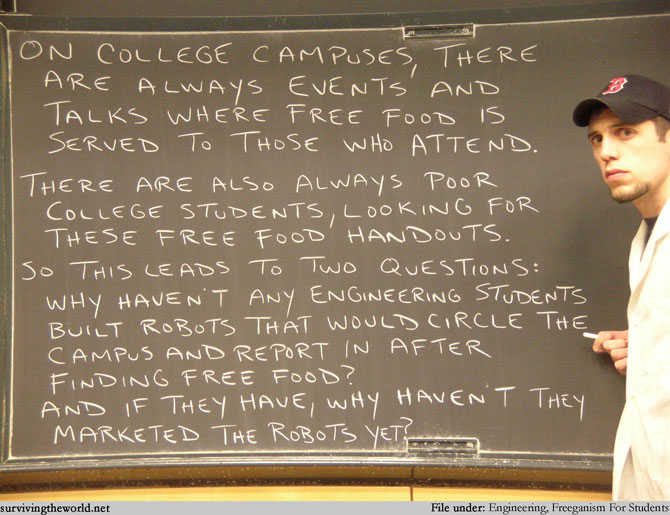 Wanted one of these robots for years. Who needs a robot skeleton army if you can have a Food Seeker 4000?
You may have thought I would be doing some kind of April Fools' comic or something. But considering I do a lot of strange anticonformist nonsense on a regular basis, and on April 1 it's considered normal, I kind of don't really like any Fools' Day prank beyond building up people's expectations only to end up doing nothing.
I might do an 'office hour' on Twitter sometime this afternoon, if you're sitting around bored later on.