Surviving the World
A Photocomic Education by Dante Shepherd
Recitation #97 - Addicted To Love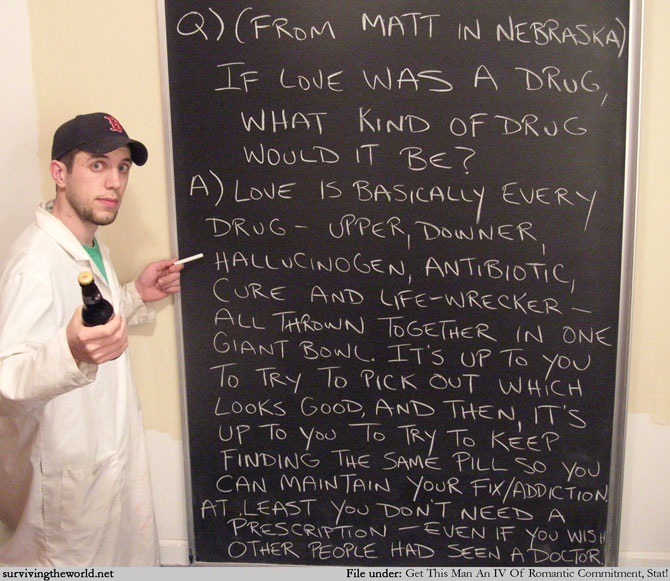 The bad relationship pills look delicious and taste horrible, but dang if you can't eat just one.
If you've got a recitation question that you'd like to be one of the final three, send it on in.
And on a slight but important tangent, exactly two years ago today, Danielle Corsetto RTed a link on Twitter to STW. If she hadn't done that, it's pretty likely none of you are reading this comic today. So while I can repeatedly thank her by contributing to her collection of full Woodchuck Ciders, it'd be really great if you could help thank her by checking out her excellent comic, Girls With Slingshots, for a little while today. If you're not reading it, you're missing out, anyway, so why not start in today?