Surviving the World
A Photocomic Education by Dante Shepherd
Science Comic: Refrigeration Cycles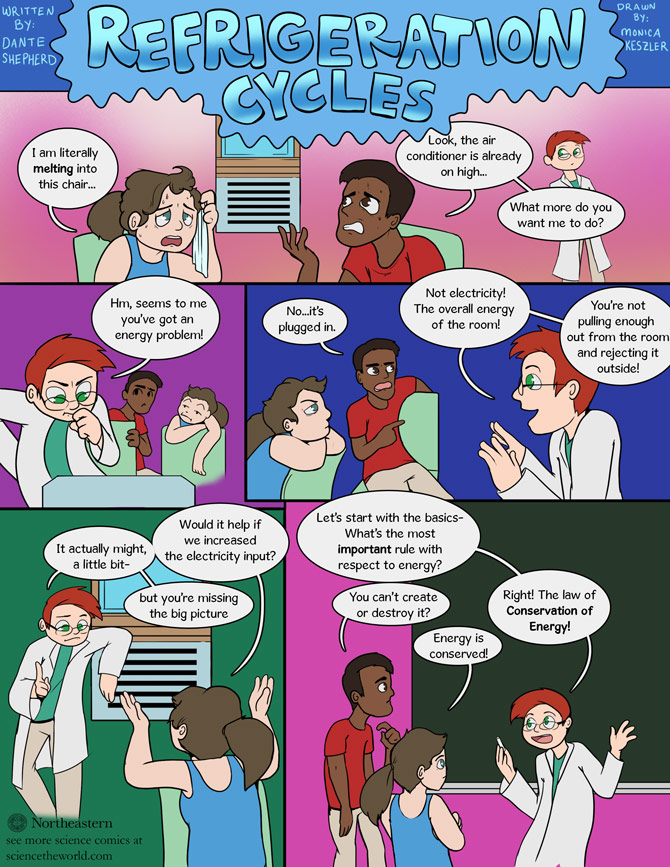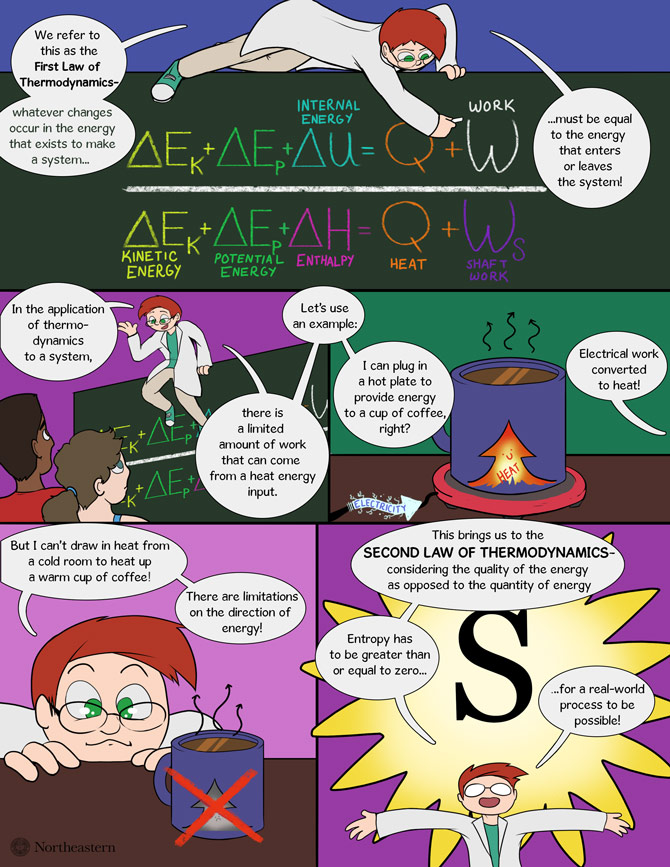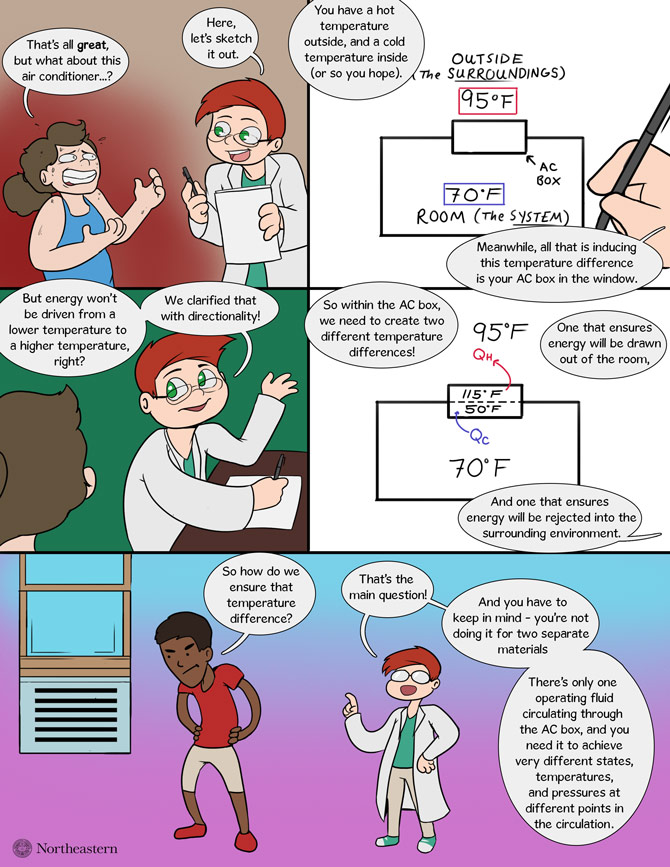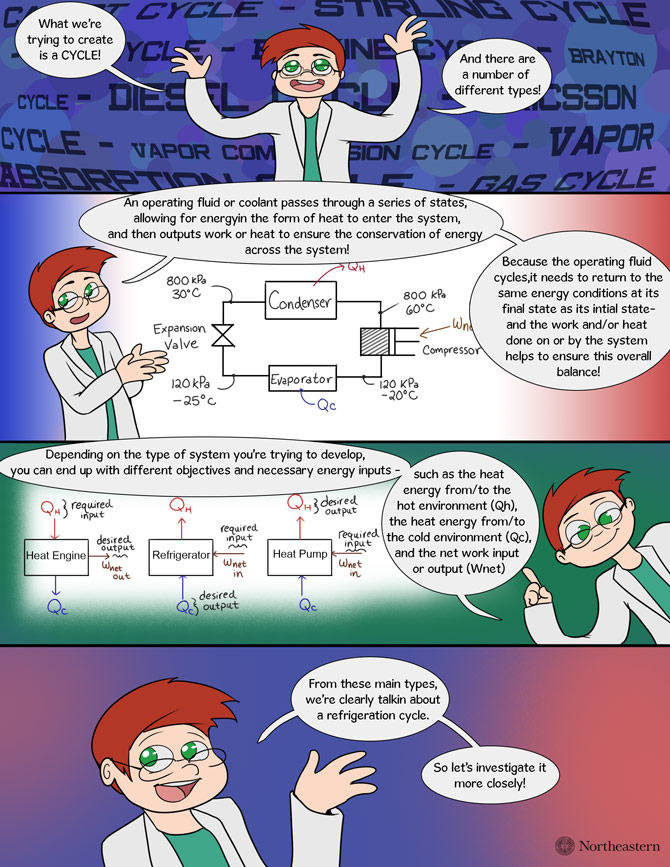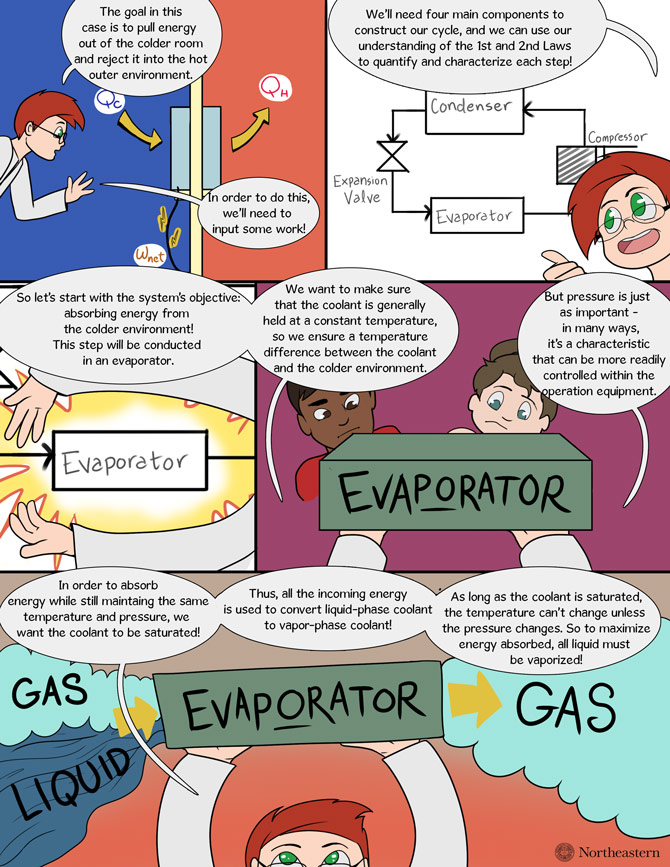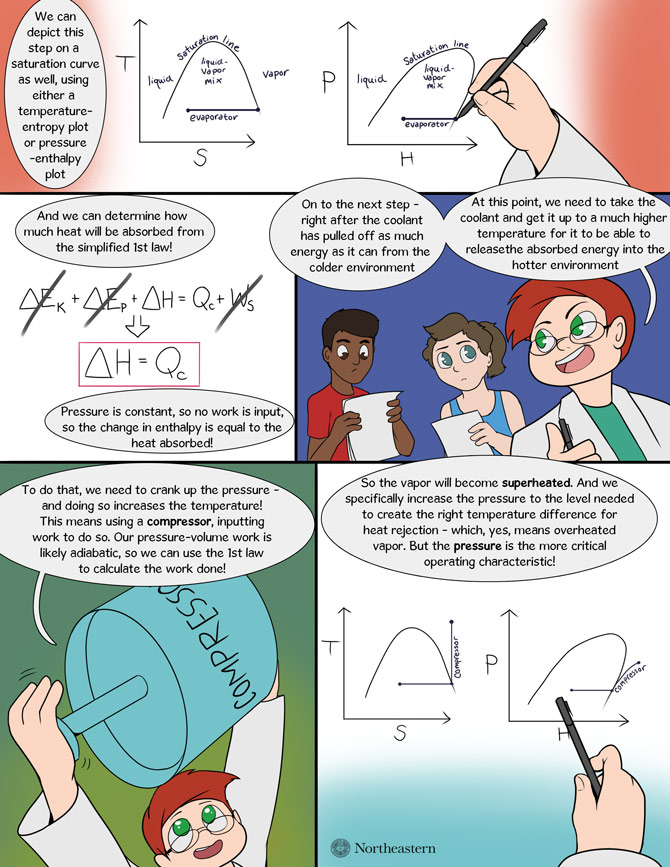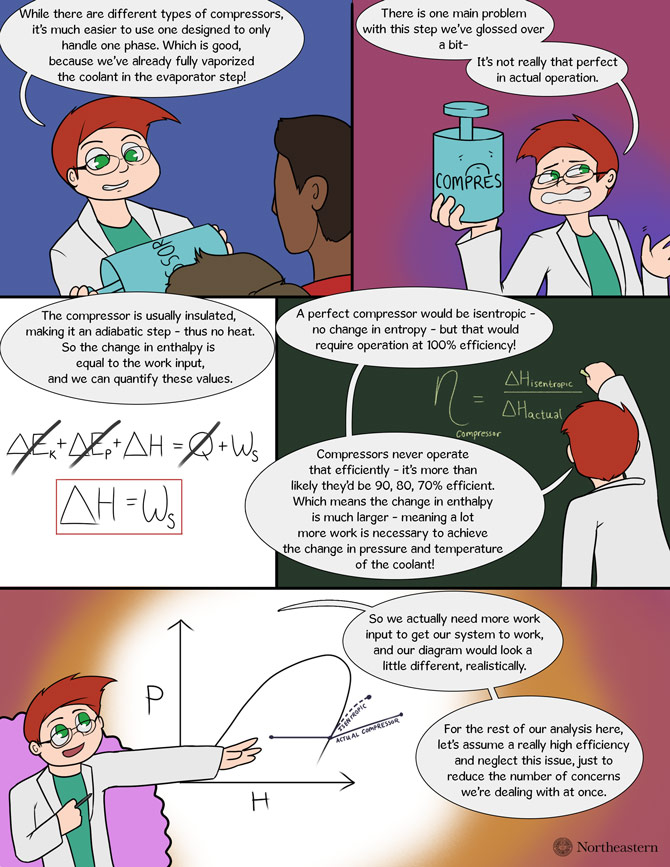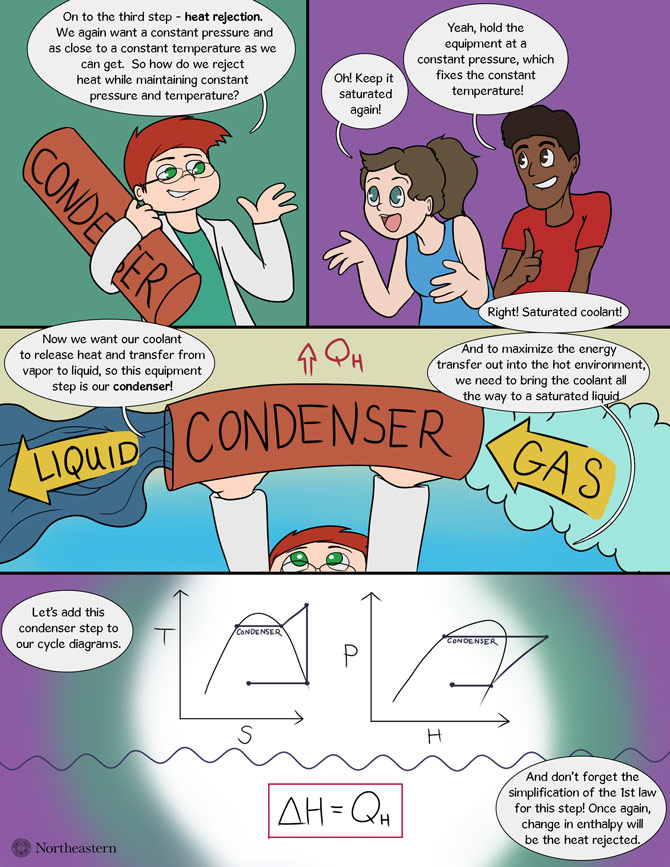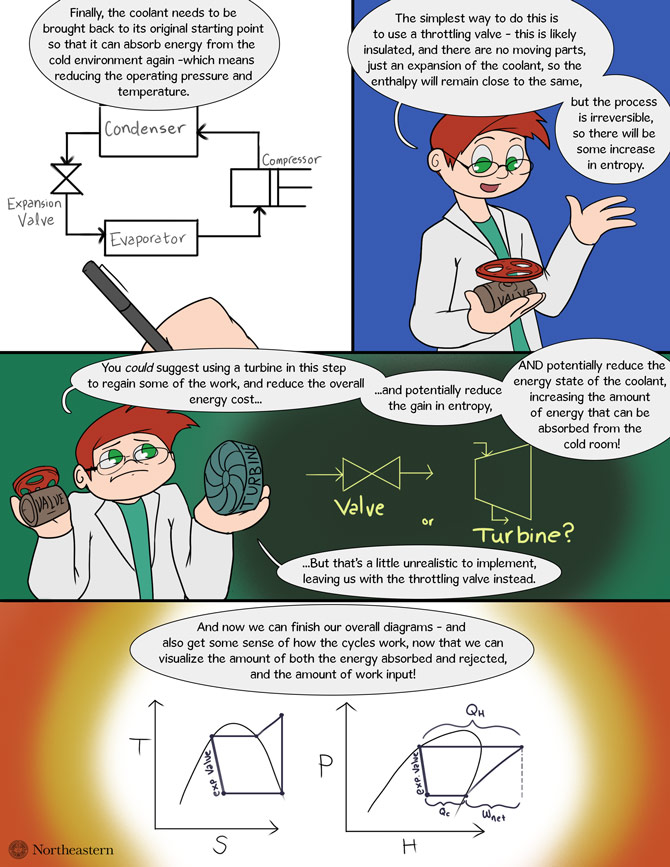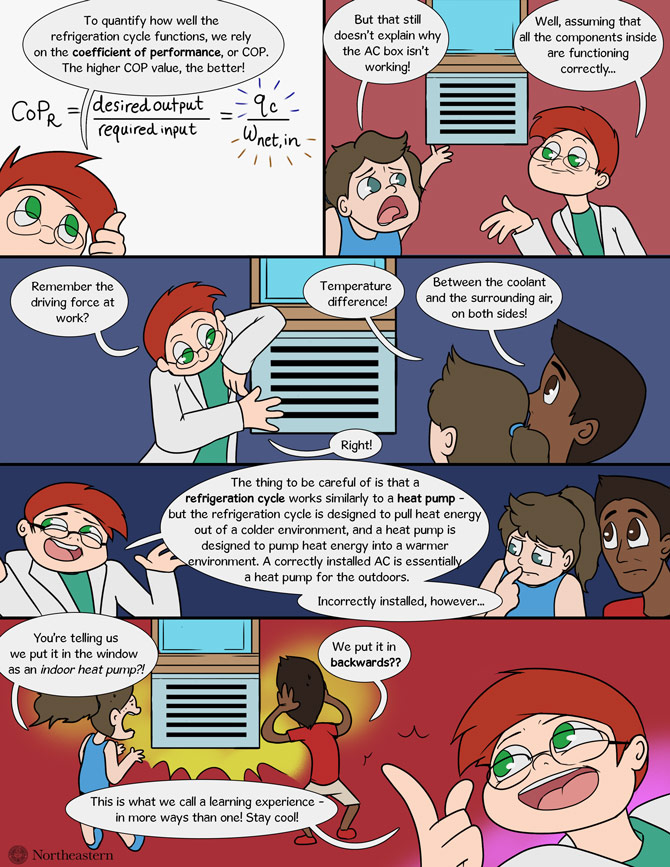 Here is our eighth finished science comic! This would go hand-in-hand with a thermodynamics course, but if you don't care about thermo, consider it as a means of learning how air conditioners / refrigerators work. Either way, let me get personal and tell you why I love this particular comic:
- This comic was drawn by Monica Keszler. She's not a professional artist, like every other contributor to our science comics has been. She's a student.
- Monica is not an art student. She's a chemical engineering student, who is also passionate about art and drawing. She's written/drawn a professionally published, scholarship-winning children's book; she's going to be a ChemE. Some serious breadth and depth. She's going places.
- Monica didn't draw this comic to reinforce what she'd already learned - she was drawing it while taking her thermo class, helping to reinforce the principles for herself that hopefully she helped teach you about.
- Monica still was paid for her work through federal work-study, and us discovering this means of supporting artists is why we have several more chemical engineering students who are also artists currently working on other science art (and that project is going to be amazing if we can pull it off). And I'm trying to hire work-study art students so they can do what they love for their college job and get paid for it.
- The best part of this, though - the absolute best part - is that I told Monica to make the professor character look like whatever she wanted, to look like whoever she'd want her professor to look like. So she drew herself as the professor. Which, come on, is awesome.
Anyway, Monica is currently in my Transport II course and is hoping to make more comics directly for K-12 classes, so that's going to be her future research work. Awesome, right? You can see more of her art here.
So, if you're a K-12 STEM educator, and you're interested . . . let's talk! And collaborate! (And if you're a professor at another university and want to collaborate, let's definitely talk!)
All comics from my group are available for other STEM educators to use, but we retain all copyright on the comics, so please do not sell or distribute to other sources without our permission. You can access all science comics here.
Even more science comics to come! With still more to come this week!
STW IN AN ART GALLERY: A show opening this Friday at Waterfall Arts in Belfast, Maine will be showing some of my group's science comic work! I'll be attending the gallery opening, so if you want to go by and say hi this Friday and see some science art, please feel free to join me!