Surviving the World
A Photocomic Education by Dante Shepherd
Lesson #2142 - Babies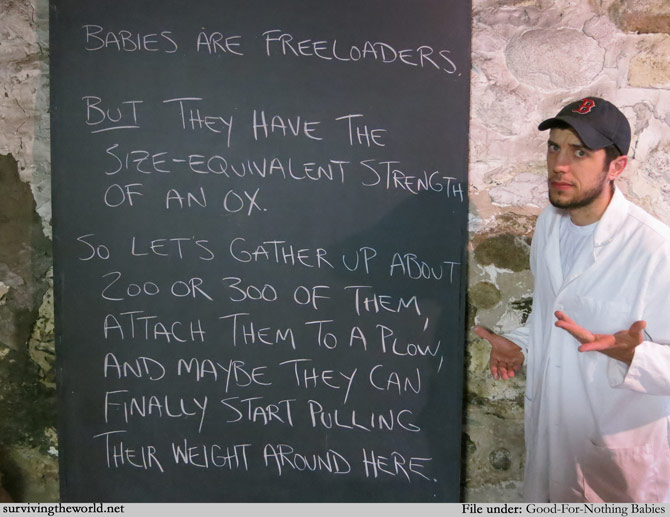 These are the things I think about when I drop my daughter off at daycare. Perhaps I should stop asking the kids how strong their tiny backs are.
PATREON: Thanks for your all your support so far! It's a major help!
BONUS STW: Here's your second exclusive STW of the week, about the Beautiful Game. Please enjoy!