Surviving the World
A Photocomic Education by Dante Shepherd
Lesson #2625 - Possibilities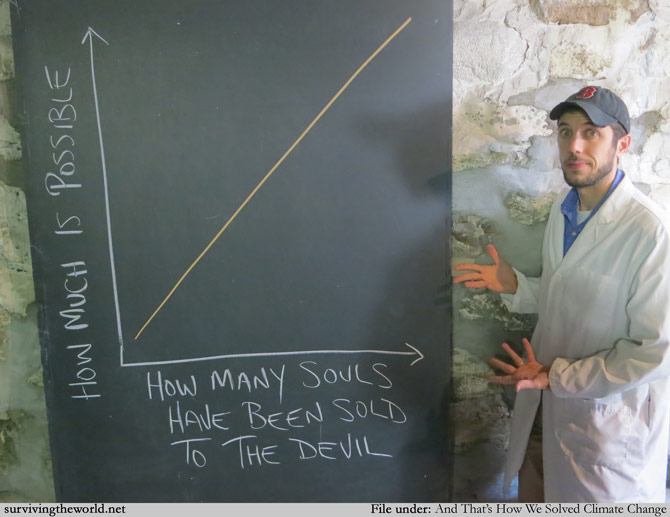 "Hello, Devil? Yes, I'd like to end poverty. Can I get a soul quote on that? Hmmmmm. Alright, we'll get back to you."
How have we not considered this approach? We just need volunteers! Every problem could be solved! Every world dilemma would not longer be a dilemma!
Of course, if we get enough volunteers, that would probably cause inflation in the soul economy.
And the more I write, the more this seems like a Zach Weiner comic. I wonder if he already made this one. If so, Zach, I apologize?
This is the first comic of two going up today - sorry about yesterday. Click forward for another fake-academia romp (or whatever)!