Surviving the World
A Photocomic Education by Dante Shepherd
Lesson #3027 - Who Believes In Passing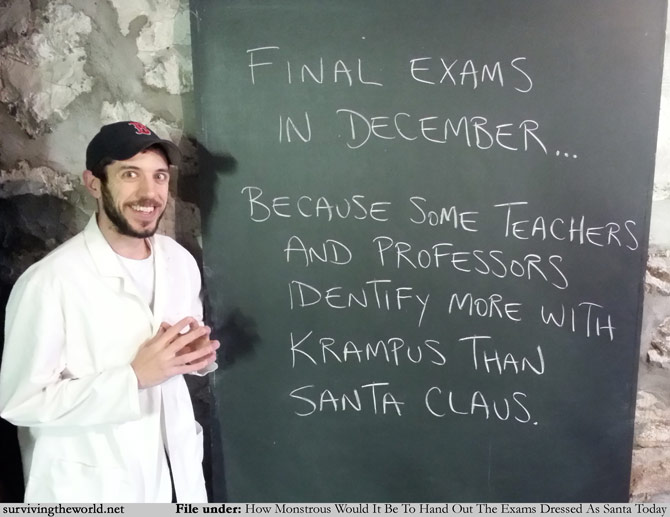 Passing is a holiday miracle.
This is the second of two comics today. Click back for the other!
STW FOR THE HOLIDAYS: This is it if you want to get things in time! Act today or tomorrow! Want a whiteboard report card or stickers or prints or cards? Want a T-shirt? Get your order in!