Surviving the World
A Photocomic Education by Dante Shepherd
Science Comic: PID Controls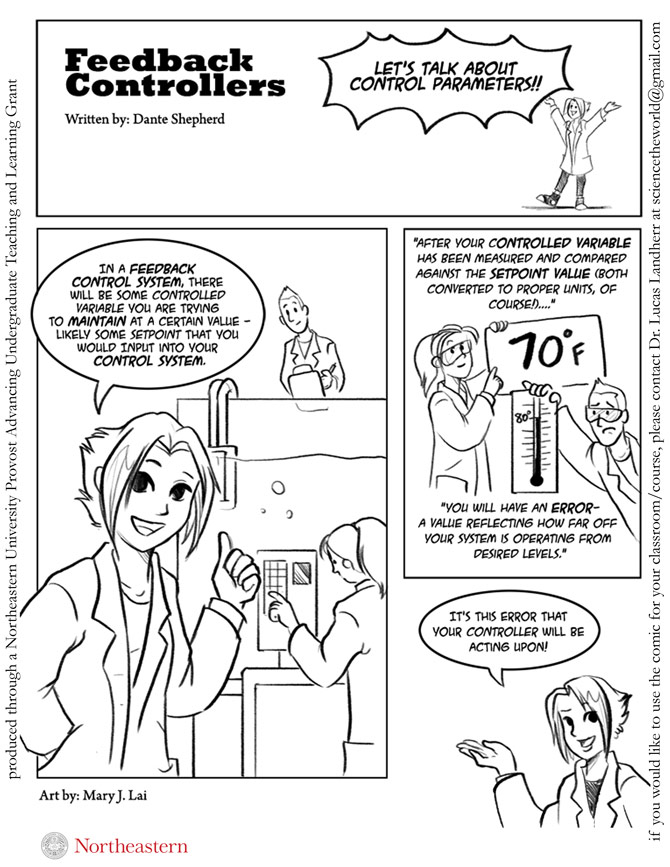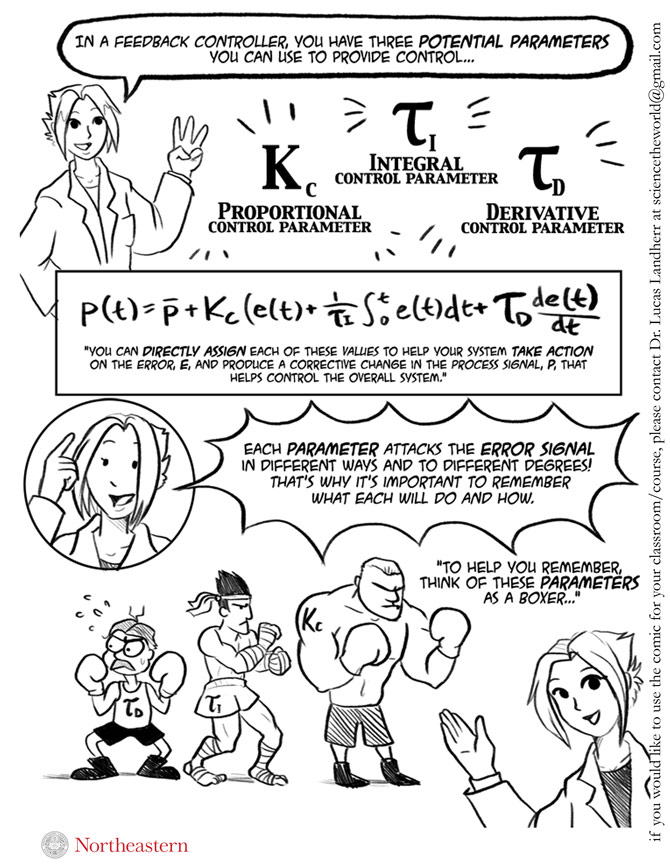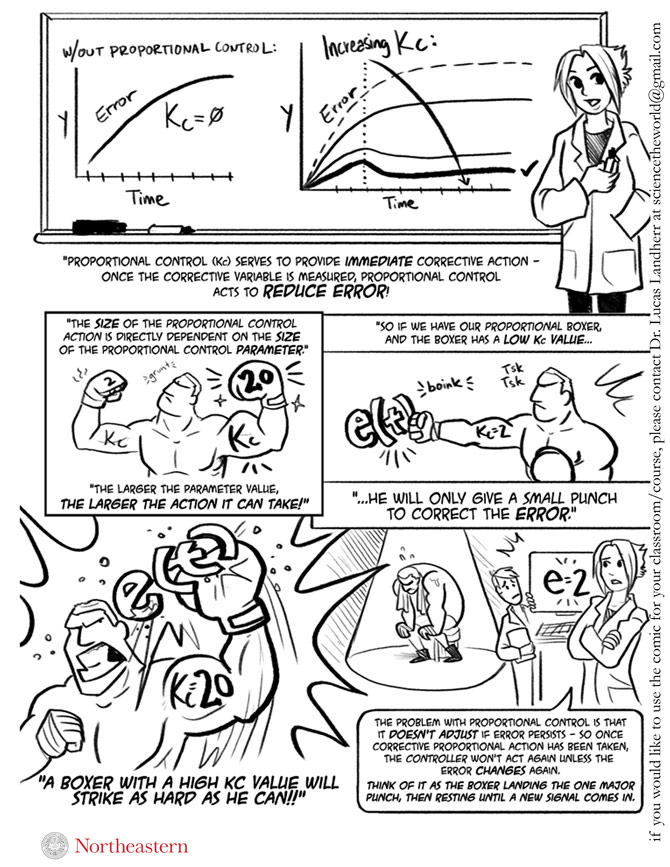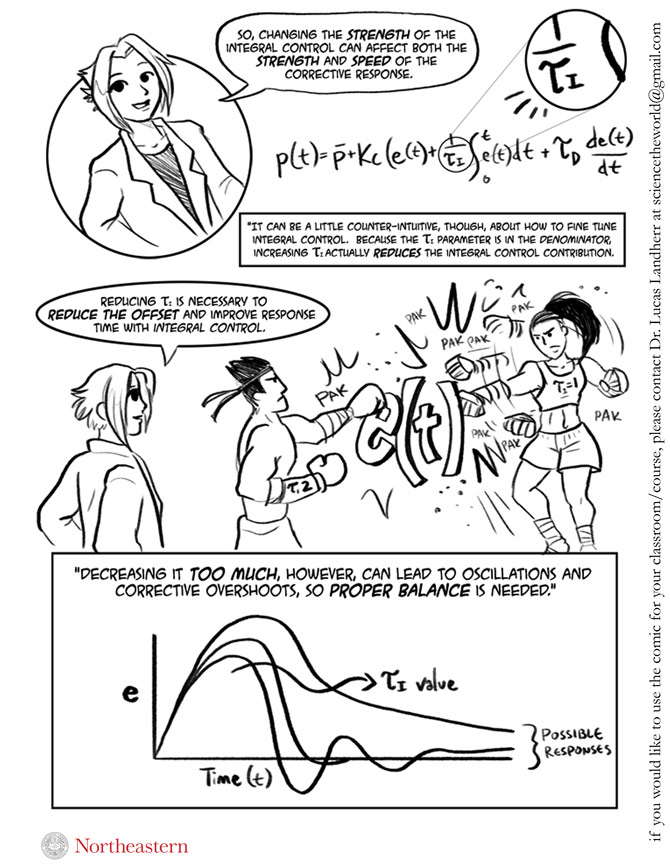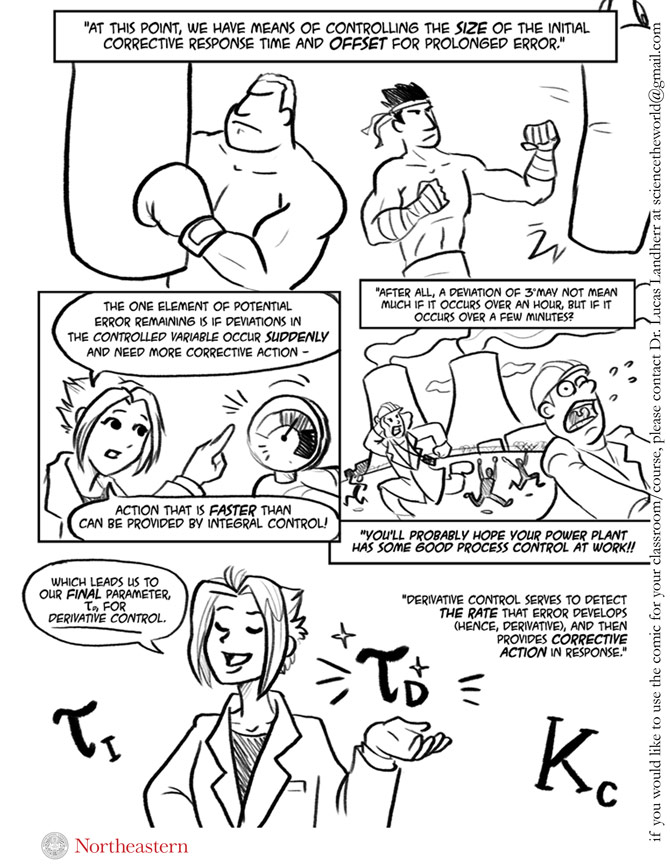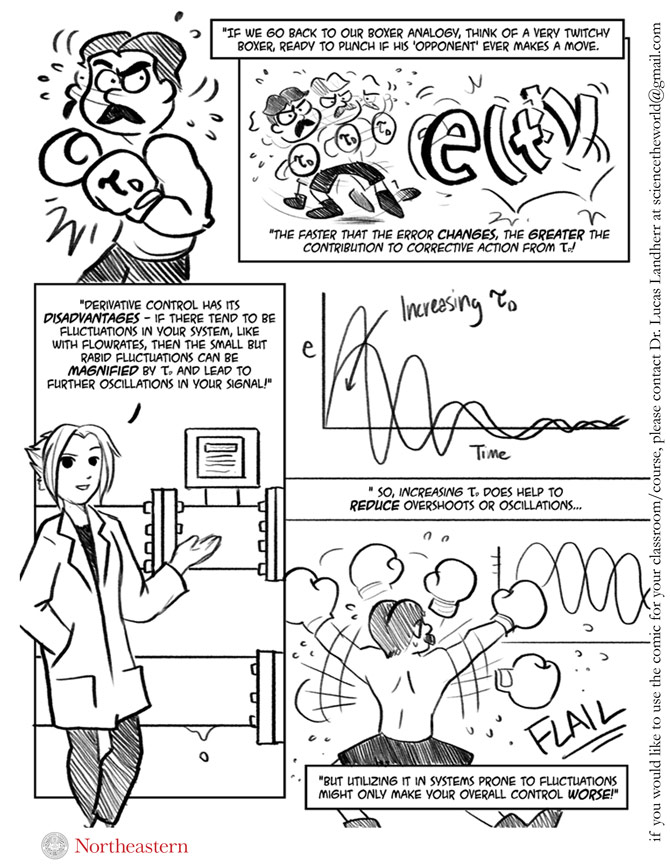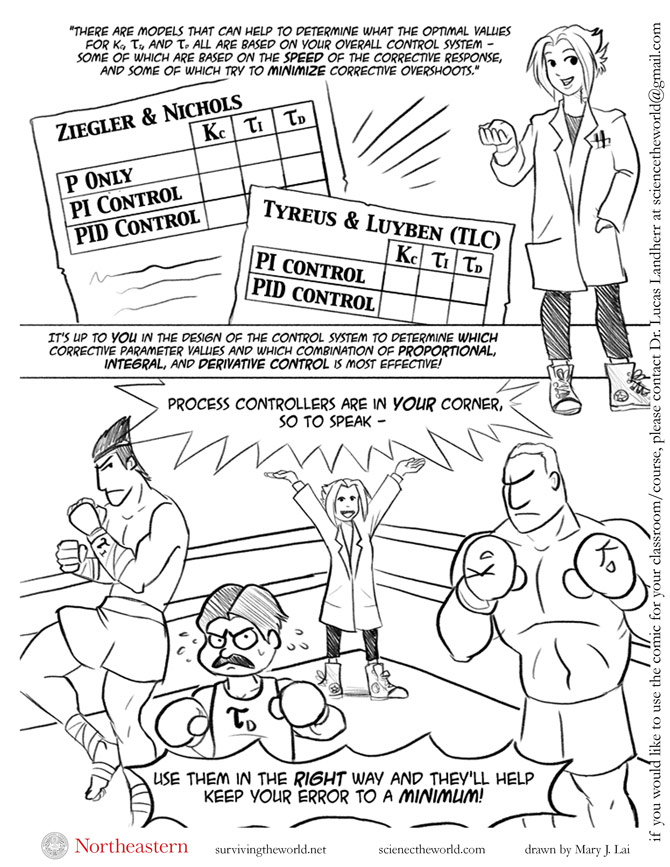 Here is the third finished science comic that we produced through our educational research grant! The grant is designed to create visual media to help visual learners better understand concepts that are primarily theoretical - all comics are written by us at Northeastern University, and the art is commissioned from various artists interested in improving undergraduate education.
This comic about PID feedback controllers is drawn by the excellent Mary J. Lai! You can see more of her excellent art at her Birdzilla Studios site.
Compared to our previous comics about data analysis and uncertainty, this comic may be more highly specific, and if you're not an engineer, you may have some difficulty appreciating the content. However, process control is a prevalent factor in your life, no matter who you are - process control helps regulate the temperature produced by air conditioners and heaters, the filling of the water tank in your toilet, filtration systems taking care of the water brought in or out of your home - it's majorly involved with a number of systems that need automation! And PID feedback controllers can be a large part of all that.
I have been using this comic with our Chemical Engineering Process Controls course, but if it could be beneficial to other courses as well - such as your own! - if you are a teacher or professor and are interested in using it in your course, please contact me so that we can provide the full, high-resolution comic as well as a means of producing assessment of the students' learning!
More science comics to come!